My scanner is connected and still isn't scanning, what do I do?
Your scanner will not scan if the lock switch is in the locked position. This article provides instructions for unlocking the switch.
To unlock your scanner, please use the following instructions:
1. Carefully flip your scanner over so that the bottom is facing upward. Locate and move the lock switch to set your scanner to unlock.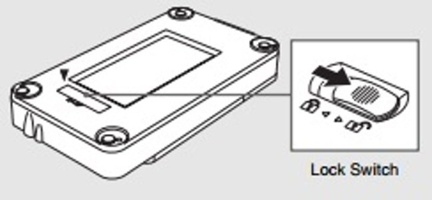 Still having issues? Please contact CDP at (248) 651 - 8602 to speak with a technical expert.