Canon DR C225 - Scan Processing Issues
What do I do if blank pages are appearing in my scan?
This article will walk you through what to do exactly if there are blank pages you do not want appearing in your scan.
The thing to check is if your scanner is set to skip blank pages.
To check your scanner settings, please use the following instructions:
1. Open your default Canon software (CaptureOnTouch). Once open, click on the pencil button in the bottom right-corner of your shortcut.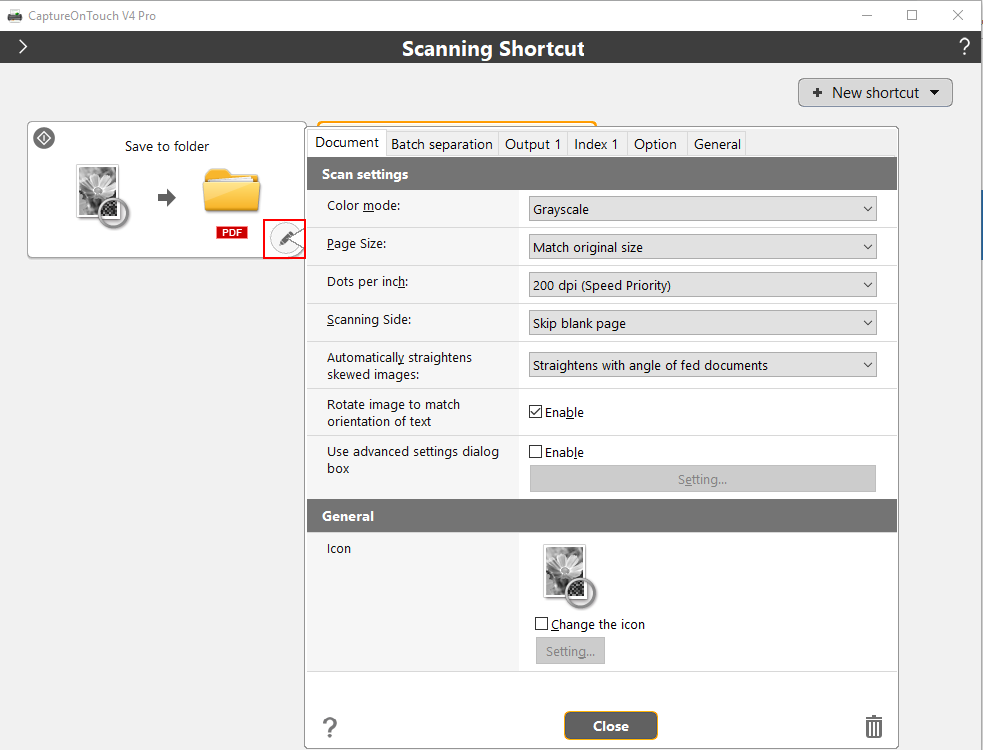 2. Once in the "Document" tab, select the "Scanning Side" drop-down. Make sure this option is the default - "Skip blank page".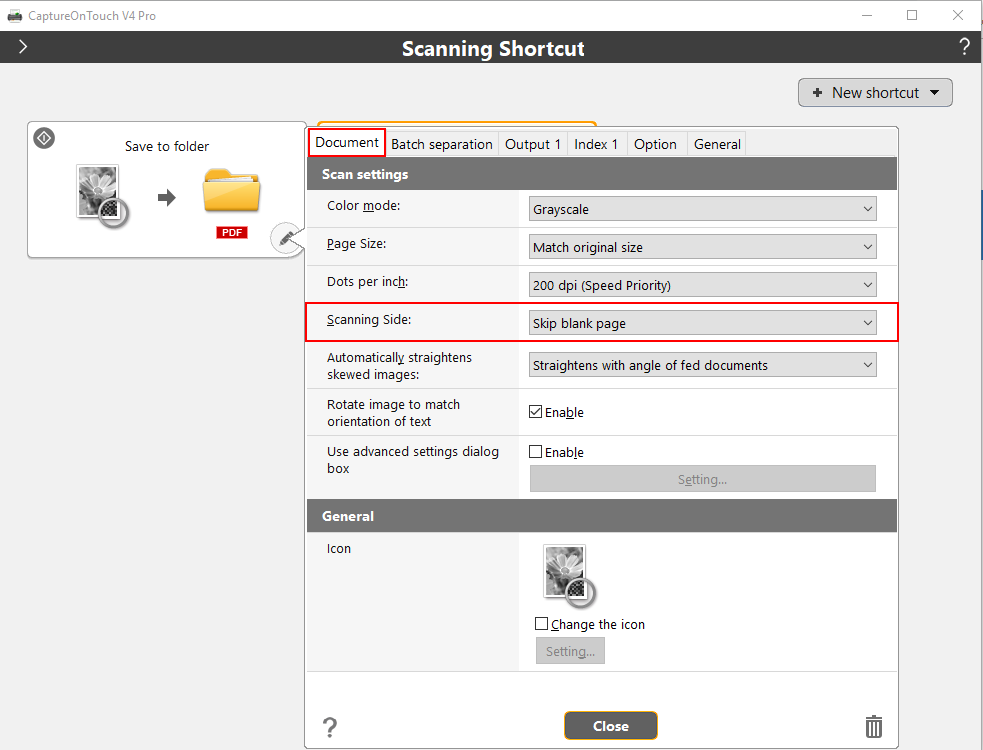 Still having issues? Please contact CDP at (248) 651 - 8602 to speak with a technical expert.