If you're trying to open ScanID but are faced with the program seemingly not responding, or opening up to a blank screen, this article may help you to resolve it. In cases like this, the program windows opens outside of the visible screen space. While moving that window into the visible space isn't the most obvious process, this article will cover the steps to recover that window. (NOTE: This process will work on any kind of program window, even programs unrelated to CDP)
1. Hover over either the ScanID Icon (if not launched from Galaxy) or the Galaxy R8 Icon; this should show you all open windows for that program.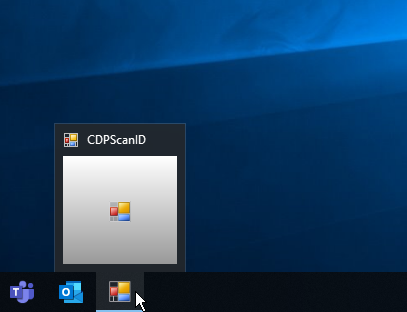 2. Hover over the blank ScanID Window and right click. This will provide you with a context menu with an option called Move. Please click on this option. (If right clicking doesn't produce results, try both shift and right click together).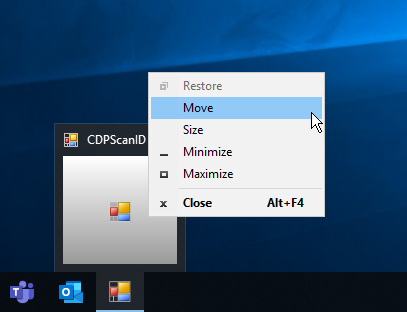 3. Once you click Move, your cursor will change into a cross with four arrows. If your cursor isn't visible, try to move your mouse until the cursor has returned to the visible screen space.

4. Once you've located your mouse cursor, press one of the arrow keys on your keyboard, this will "snap" the ScanID window to where you've placed your cursor. Once you've pressed one of the arrow keys, simply click the left mouse button to place the window.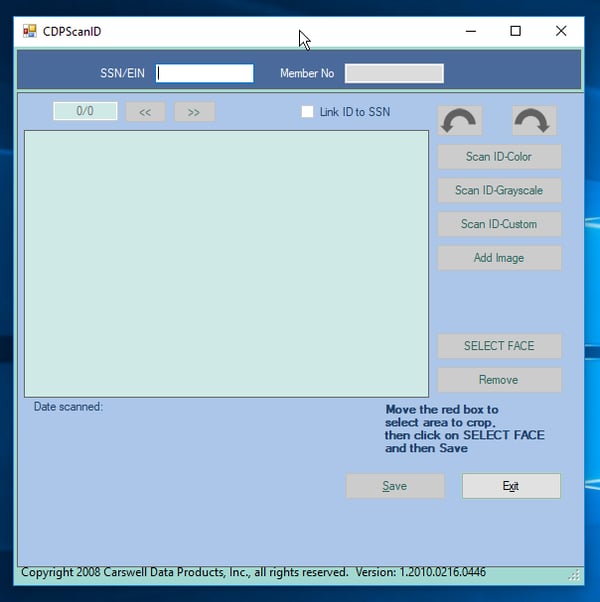 Now that the window has returned to the visible screen space, you should be able to continue using the software normally. If this problem is a reoccurring one, please contact CDP for further troubleshooting and support at 248.651.8602 or support@securecdp.com