Quality can sometimes be affected by something as simple as particles on the glass in your scanner. This article will help you properly clean the glass to improve scan quality.
To clean the glass on your scanner, please use the following instructions:
CAUTION: When opening the upper unit, do not grasp the roller unit in the center. Doing so may distort the rollers and lead to feeding errors.
1. Carefully open the upper unit until it stops.
2. Use a can of compressed air to clean the interior of the scanner so it is free of dust and paper particles.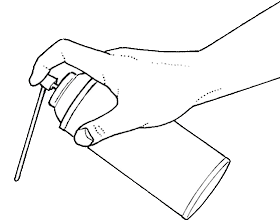 3. Use a clean dry cloth to wipe dirt off the sensor glass. Wipe both the top and bottom sensor glass.
CAUTION: Do not turn the rollers in the lower part of the scanner.
4. Dampen a cloth with water, wring it out thoroughly, and then wipe the rollers of the upper unit while turning them.
5. Clean the lower rollers by carefully wiping the exposed part.
6. Remove the roller unit. To do this, push the roller lock lever down. Then, while supporting the roller unit with your hand, slide the roller lock lever to the right. Finally, move the roller to the right and pull it out.
7. Remove the lower roller. To do this, insert a finger of each hand into the grooves on both ends of the roller cover and remove the cover. Then, move the roller lock lever down and forward, then slide it to the right. Finally, shift the lower roller to the right and remove it.
8. Wipe the removed rollers with a cloth that has been moistened with water and thoroughly wrung out.
9. Carefully reattach the rollers that were removed during cleaning.
10. Make sure that the upper unit is completely closed by pushing on the right and left edges with both hands until you hear a click.
Still having issues? Please contact CDP at (248) 651 - 8602 to speak with a technical expert.