If you are receiving this error, it may be due to an incompatible imaging unit being used in your printer. This article provides steps to verify that your imaging unit is compatible with your printer.
Note: To maintain the warranty on your Lexmark printer, only use imaging units produced by Lexmark. Using non-Lexmark imaging units WILL void your warranty.
To verify your printer's imaging unit, please use the following instructions:
1. Press the button on the right-side of the printer, and then open the front door.
2. Carefully pull the toner cartridge out using the handle, then pull the imaging unit out.
3. Check that your imaging unit is compatible with your printer by locating the part number on the unit and comparing it with your printer's compatible imaging unit. To do this, select from the printer models below.
MS610dn MS617dn MS810dn MS817n
4. Scroll down to the "Browse other supplies" tab of the product page and compare to your imaging unit part number.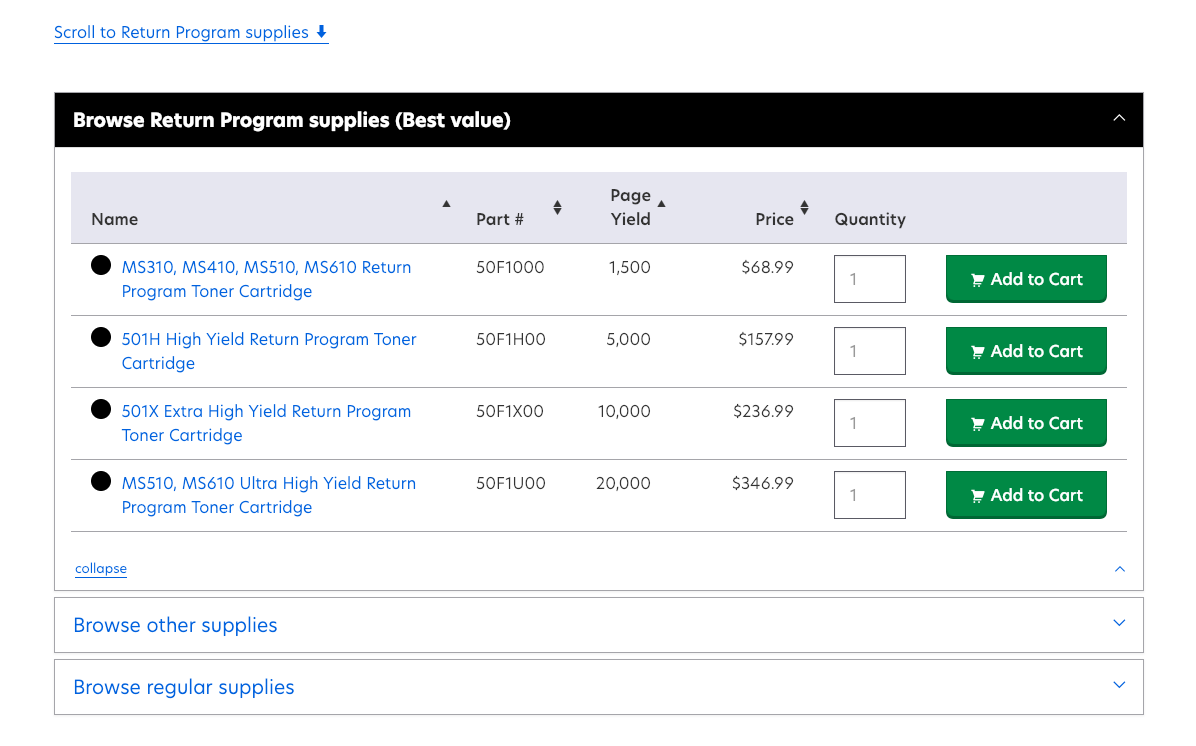 Still having issues? Please contact CDP at (248) 651 - 8602 to speak with a technical expert.