In this article, provided are a couple of troubleshooting recommendations in order to resolve any sort of connection issue being experienced with an Ambir 490i, Ambir PS667, or Ambir PS600 scanner.
To verify your scanner is connected to your computer, please use the following instructions:
1. Check that your power cable is plugged into your scanner as well as a wall outlet.
2. Plug in the USB cable into the scanner and your computer. When doing this, a small message should appear on your computer letting you know that you are connected.
3. Once your computer is done setting up your device, you should also receive a small message verifying your set up is complete.
If the issue persists, your scanner drivers might be out of date.
To update your scanner drivers, please use the following instructions:
1. To update your device drivers, navigate to http://www.ambir.com/support/. Scrolling down the page a bit, you will see a list of devices. Find your device and use the "Download Driver" button that is below it.
Note: For the Ambir 490i, please use the following link to get to the driver download - https://www.ambir.com/ambir-drivers-2/?scanner=ds490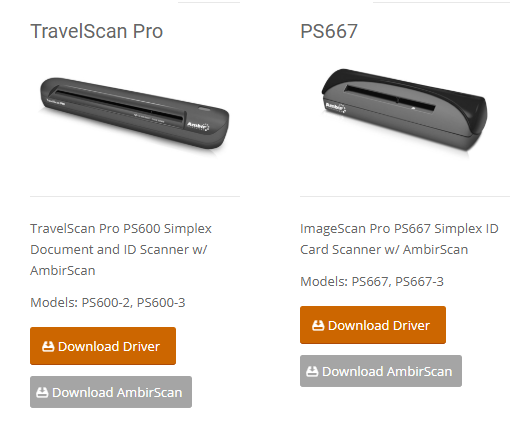 2. Once the driver is done downloading, it will need to be installed. Open the driver file by clicking on the file where you saved your download. By default, your computer will save it in your "Downloads" folder. It should look like the icon below.

3. Follow the installer's on-screen instructions to install your device driver.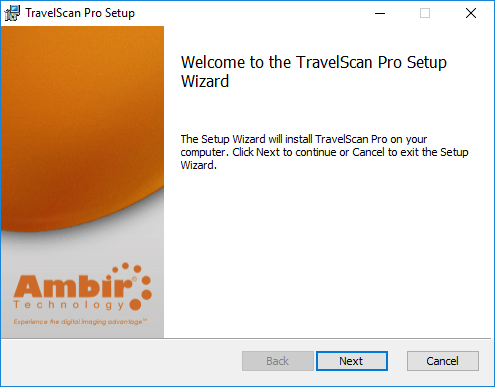 Still having issues? Please contact CDP at (248) 651 - 8602 to speak with a technical expert.