When the "Error" LED light is flashing, it means that the printer has a paper jam. This article outlines the necessary steps to correct the paper jam.
To clear the jam in your printer, please use the following instructions:
CAUTION: Do not touch the thermal head and the frame on its side (indicated in the circle in the illustration below) because it can be very hot after printing.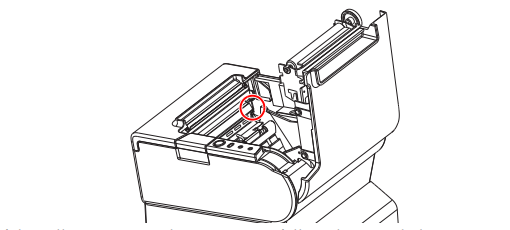 1. Turn off the printer, and unplug it.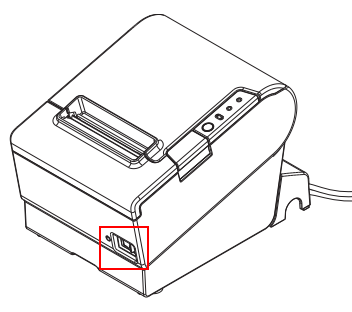 2. Slide the cutter cover toward the front to open it.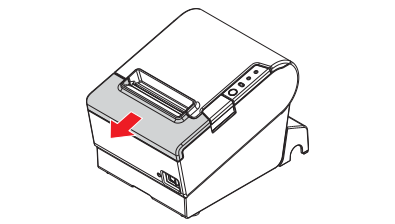 3. Turn the knob until you see a triangle in the opening. This returns the cutter blade to the normal position. There is a label near the cutter to assist you.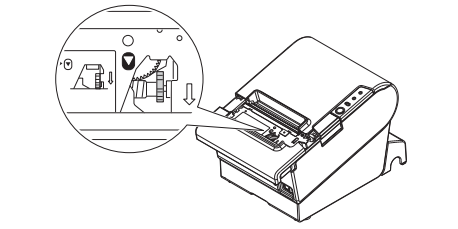 4. Close the cutter cover.
5. Open the roll paper cover and carefully remove the jammed paper.
To properly install roll paper into your printer, please use the following instructions:
1. Open the roll paper cover using the tabs on both sides of the roll paper cover.

2. Remove the used roll paper core.
3. Insert the new roll paper in the correct direction, as shown in the picture below.

4. Pull out some paper, and close the roll paper cover.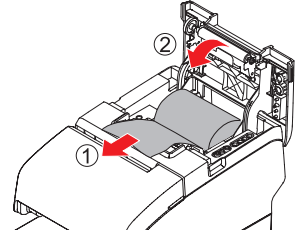 5. Tear off the paper with the manual cutter.
If this error continues to happen, your printer may be overheating.
If you are running the printer continuously for long periods of time, the printer may need to stop itself automatically and allow itself to cool. However, once cool, the printer will begin printing again. Please allow several minutes for your printer to properly cool.
Still having issues? Please contact CDP at (248) 651 - 8602 to speak with a technical expert.